EXPATS
Expat life can be glamorous and fun, filled with plenty of perks and new, exciting challenges. But it can also be tough and at times lonely – no longer part of the head office team and often confronted with challenging situations. This is where coaching can really make a difference.
We will:
Look into both short and longer-term issues which need to be explored to ensure success in your assignment
Support you through feelings of overwhelm as you balance the demands of your new role at work versus the need to establish and settle into a whole new lifestyle
Provide a confidential sounding board when the excitement and novelty has worn thin and the reality of your new daily life sinks in
Empower you to step out of your comfort zone, exceed your expectations and thrive in your new environment
EXPAT
PARTNERS
Following your partner and becoming an expat might just be the best decision you've ever made. It's exciting, there's lots to experience and lots to learn from – some expat partners never look back. But for others, there is culture shock, family worries, loneliness and the loss of a rewarding career. Whatever your experience, we can help.
We will:
Provide a trusting and safe environment where you can voice your genuine feelings and concerns
Support you through worries and obstacles that are getting in your way while focusing on practical, actionable solutions
Offer friendly, supportive guidance when you haven't yet established your own network
Explore career options with you that are fulfilling and fit in with your new lifestyle
Transform your expat experience and accelerate your integration into your new community
EXPAT
RETURNERS
Returning home after an overseas assignment can be a complete culture shock. For the expat, the reality of HQ can be unsettling with an overwhelming feeling of not fitting in, less remuneration and no expat benefits. For families, the disruption to life and schooling can be more difficult to adapt to than the original assignment.
We will:
Get you back on track and motivated with work and personal goals
Provide an opportunity to explore frustrations and obstacles confidentially
Prepare a strategy to accelerate integration back home and help establish your new identity
Encourage you to use your vast experiences and new worldview positively
EXPAT
CORPORATE SUPPORT
It is 3 – 7 times more expensive to place an expat into a position as opposed to a local employee. The investment is significant and yet research shows that up to 40% of expat placements fail. Difficulty in making cultural adjustments, job satisfaction and family issues are the most cited problems. Engaging a coach to support the expat and his/her partner can significantly reduce the risk of costly retention issues.
We will:
Provide a confidential sounding board which can help prevent the escalation of expat related issues
Work with clients to build resilience and confidence around navigating their way around new cultural norms
Offer support and encouragement when the 'honeymoon' period is over and the reality of expat life kicks in
Support expats to grow and thrive in their often demanding and complex new roles
Help partners to navigate a new way of working when continuing down their own career path is no longer an option
1:1 COACHING
Sometimes in life and work we become stuck by self-limiting beliefs, losing sight of our professional and personal dreams. This is where 1:1 coaching can help, offering you the space to identify barriers and explore your options. Whether you're looking to grow and maximise your potential in an existing role, develop more of a work-life balance, or are considering a total career change, we can support you.
We will:
Help you to create a life vision that feels both purposeful and achievable
Challenge you to explore and address the things holding you back
Empower you to raise your game and build self-confidence
Help you to set inspirational goals while being fully supported to achieve them
Work with you to identify your key strengths and how to make the most of them
CORPORATE
SUPPORT
Companies are naturally complex and continually evolving. Change can be necessitated as a result of exciting growth and expansion or due to restructuring and downsizing. Either scenario can be unsettling but performance coaching is a highly effective tool for supporting and refocusing employees during times of change.
We will:
Work with senior team members to help them find their footing and their voice as
Provide a confidential sounding board for employees while helping them manage time and stress
Accelerate the development of potential leaders
Ensure that key team members feel valued and heard
Restore a company's vision by creating space for big thinking and creativity
COACHING
PROGRAMMES
No matter which programme is suitable for you, our solutions-based approach is always to support and encourage, motivate and help you reach your goals. We will ask powerful questions, dare you to think differently and help to create a practical plan which will break down self-imposed barriers. We will challenge you to empower yourself but never judge and never say "you should".
If you are ready to make this investment in yourself, take a look at our package options and let's get started. If they aren't quite right, then please get in touch as we are always happy to design a more personalised solution.
TRANSFORMATION PROGRAMME
Offering six 1:1 coaching sessions extending over a six-month period, this programme provides an opportunity to think deeply about what you really want from life. Together we'll make lasting and sustainable changes.
You will:
Explore personal and work issues that are impacting your life in both a positive and negative way
Be supported to look at new ways of thinking, discover potential and move forward positively
Grow in confidence, build resilience and feel empowered to move out of your comfort zone
Focus on strengths, practical solutions and future success
Discover strategies to deal with self-doubt, create new habits and live with purpose
Learn to embrace life with positivity, allow yourself time to reflect and thrive
Package price £1,295
FAST TRACK PROGRAMME
This is a powerful and intensive programme for those facing issues and challenges in the workplace that require immediate attention and resolution. Fast track offers six one hour 1:1 sessions over six weeks and requires significant commitment from staff members to make it work.
You will:
Focus on the needs and immediate challenges of the coachee
Identify and talk through frustrations so that they can be overcome
Discover behaviours that are preventing progress, develop practical strategies and a clear action plan
Focus on the positives and what CAN be changed
Transform work performance having resolved issues
Package price £1,295
POWER HOUR
Sometimes people only need a small amount of help with something specific that is blocking progress. This action focused one-off consultation is a great way to gain clarity and direction, set some achievable and attainable goals and move on feeling energised and motivated.
You will:
We will send you a short questionnaire in advance so that we have a good idea of the primary issue you wish to address
You will have space to think about and express your concerns and together we will look at what needs to change
We will have an intensive 60-minute session in which you will be supported but also challenged to examine barriers and find ways to move forward
You will go away feeling more confident, motivated and with a clear and practical action plan
Package price £125
Meet Us
Jill
Working as an International Executive Search Partner with companies ranging from hi-tech start-ups through to major blue-chip organisations, Jill has gained deep insight into many of the issues facing companies and individuals today. Jill's history of forging longstanding alliances with clients and candidates, where trust and confidentiality were at the heart of all she did, led to a natural progression to coaching and this has been backed up with a formal ICF qualification.
Coaching and mentoring informally has been at the heart of all I have done throughout my career. Working with senior international executives to fulfil their career potential has been a privilege and working with companies all over the world has been exciting and eye opening – who knew that people pro-actively wanted to work in war zones? Placing expats in a multitude of locations added a whole different dimension to my headhunting role – it wasn't just about finding the right skills and experience for the job but also the right cultural fit, and I loved it. Headhunting can be tough but working with people to truly understand their needs and then deliver results that tick all the boxes for client and candidate alike is truly satisfying.
So why the career change? It wasn't an easy decision, and I knew I wanted to play to my strengths and international experience , but I felt ready for a new challenge. Supporting people through major work and life changes had been central to my career and coaching became the obvious choice. Making the decision to train as an ICF coach has been life changing – I have found 'my thing' and love working with people to help them grow in confidence, flourish, and thrive.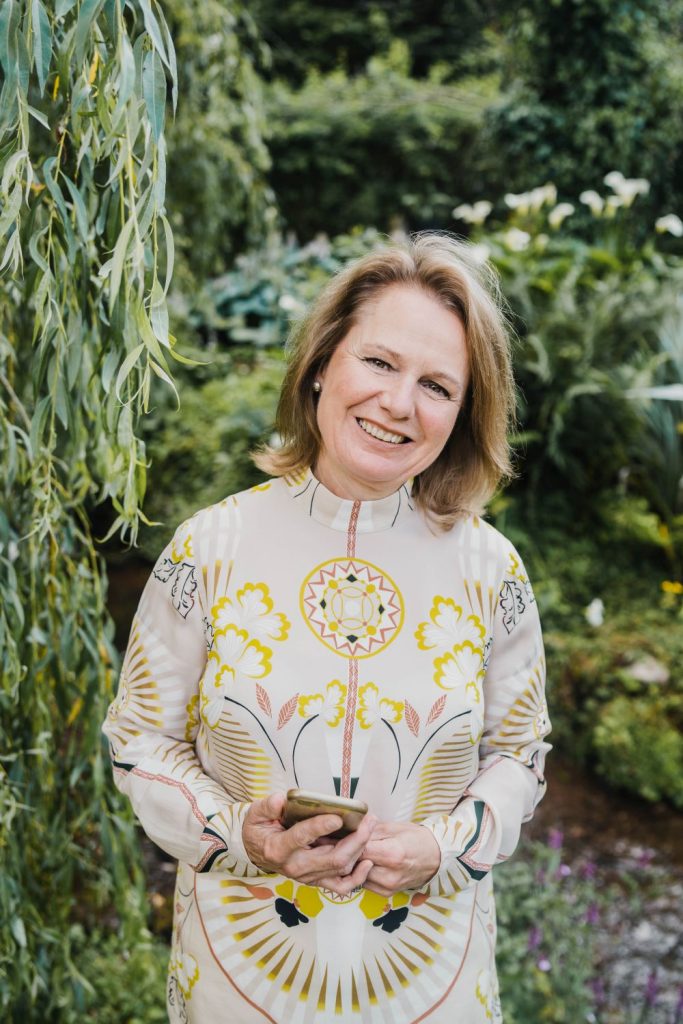 Sandra
Working in Operations & Finance for a leading global investment bank gave Sandra in-depth experience of the many challenges facing international businesses today. Managing multi-cultural teams in London, Hong Kong, South Korea and New York for over 15 years was both challenging and exciting, providing a unique opportunity to work with many different people in a fast paced ever changing environment. In addition, Sandra spent many years as an expat partner establishing herself into new communities and building friendships that led to an extremely rewarding and happy expat life. She also has experience of integrating successfully back home despite her worldview having changed so much.
I loved my career in the international banking world and the opportunity to live and work in exciting cities was exhilarating. Working with many different nationalities to achieve a common goal could be daunting but by being sensitive to the cultural diversity at play, my motivating and encouraging style made things possible. My roles in finance and operations required sound technical skills but it was the people and coaching side of the business which gave me most satisfaction and played to my strengths.
The experience I'd had as a career expat proved to be invaluable when we moved as a family to rural Africa with three tiny children. Living in Uganda and Zimbabwe was fabulous in many ways, but I also found that being an expat partner brought a whole different set of challenges. Then came relocation back to the UK and I am honestly not sure which of the scenarios was trickiest. Adjusting to change on any level can be difficult as well exciting but grabbing life with both hands tends to be my mantra and I have an innate ability to see the positive in everything. What I love now is combining my international experience with coaching skills to really make a difference to those who need help to adjust or those who want to reach higher and excel.
Testimonials
It would be no exaggeration to say that working with Sandra at Forward Steps Coaching has completely changed my life and brought remarkable, measurable improvements to my business. I have thoroughly enjoyed the thoughtful, knowledgeable coaching sessions, which helped me to put in place several key changes – opening up new business opportunities and making my working day far more productive and enjoyable. I have also recommended the company to several others, who are all equally impressed.
Debbie Jeffery – Property Journalist
The International Coach Federation (ICF) global survey showed that 82.7% of individuals who have experienced professional coaching report being "very satisfied" with their coaching experience and 96.2% said they would repeat it given the opportunity.
Contact Us
Interested in working with us? Book a free no-obligation 20-minute discovery call with Jill or Sandra and we'll find out whether we're a good fit. Alternatively drop us a message below and we'll get back to you to discuss the best next steps. There is no pressure to 'sign up', we'll simply listen to your needs and explain how coaching can help.